ABOUT THE PETTETS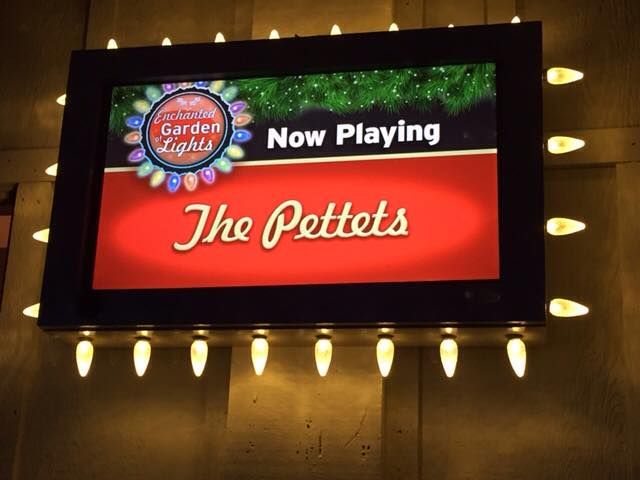 Ashley and Kristen Pettet have distinguished careers that brought them to Broadway, movies, and television. They have performed at the White House, can be heard singing on movies such as Stepmom, and were featured on an ABC special entitled "Sisters in Showbusiness." The Pettets have gained national acclaim with their Dream Come True Tour of television, radio, and live performances. 
Kristen can be seen singing and dancing in Woody Allen's movie Everyone Says I Love You with Drew Barrymore and Goldie Hawn. She played the lead role of Amanda in the film Amanda & the Mysterious Carpet. Kristen has done numerous commercials including Burger King, Sprite, K-Mart, Beauty & the Beast, and Virgin Atlantic, to name a few. Kristen also received the Presidential Community Service Award for outstanding volunteer service during her reign as Miss New Jersey National Teenager. Kristen has also obtained her bachelor's degree in Broadcast Journalism and Public Relations.
Ashley is one of the original Broadway Kids and recorded and performed with the kids nationally and internationally for over six years. Her theater credits include The Sound of Music National Tour with Marie Osmond, Annie National Tour, Annie Warbucks on Broadway and Yes, Virginia, Great Expectations, and Wuthering Heights in New York City. Her starring role of Weezie in Weezie's Wild Adventures won the highly acclaimed Dove Award. Television appearances include Entertainment Tonight, The Rosie O'Donnell Show, Good Morning America, NBC Today, CBS Special, and Live! with Regis & Kathie Lee. Ashley has performed at the NBA All-Star Games at Madison Square Garden, sung the National Anthem at Shea Stadium, and been a guest performer on Broadway at Stars in the Alley, Nothin' Like a Dame, Gypsy of the Year, and Broadway Cares events. Ashley is a graduate of the Jazz Studies Program at William Paterson University, and she has also completed her graduate degree, an MBA in Music Business.
Ashley and Kristen have released solo recordings of some of their favorite music. They have also recorded a duet collaboration which includes highlights of their live performances. In addition, they have a full-length Christmas album.
The Pettets continue to travel and perform for audiences of all ages. Their original show captivates adults and children alike. They also enjoy using their talents to volunteer for numerous charities and organizations. Ashley and Kristen are currently working on a new project to be released in the upcoming year.